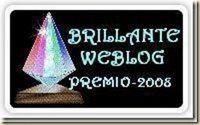 Isn't this a beautiful award? Jamieson Wolf over at:
http://jamiesonwolf.blogspot.com/
nominated me for it. This is a pay-it-forward award and my instructions were to now choose some blogs I find worthy of this award. The choice wasn't easy, but I have finally narrowed it down to the following. These are in no particular order; that would be impossible to do.
Lacresha Hayes - http://therapeofinnocence.blogspot.com/ - Lacresha is an incredible woman who shares her heart and knowledge with all in need. Of her many blogs, this is the one I believe special recognition, as it is here Lacresha pours out her heart and soul to help. Writer, advocate and special friend, who could ask for more from a person?
Marvin Wilson - http://inspiritandtruths.blogspot.com/ - I've known Marvin for several years now and he has never ceased to amaze me. Author, friend, musician - Marvin's talents are limitless as far as I can see. His blog will have you laughing, make you think, and definitely make you feel you spent your time well.
Billie A. Williams - http://printedwords.blogspot.com/ - You won't find Billie gallivanting all over the web. This quiet woman prefers to spend her free time penning yet one more wonderful book. Still, she will put it aside immediately to help a friend, give advice or teach a beginning writer a new skill. I want to be Billie when I grow up!
Nikki Leigh - http://nikkisreviews.blogspot.com/ - Nikki is so full of energy she puts the Energizer bunny to shame. This incredible woman is everywhere. Much of her efforts are spent helping other authors promote and become noticed. I often wonder where she finds the time to write her own wonderful books.
Janet Elaine Smith - http://janetelainesmith.blogspot.com/ - Besides being one of the best friends a person can have, Janet is a fabulous writer, promotion guru, editor and talk-show hostess. She doesn't update her blog as often as most, but you can be sure that when she does it is well worth reading. Janet is the only person I know who can make a kidnapping funny and have a happy ending. With seventeen books already out there and another one on the way, Janet shows no sign of stopping.
Ron Berry - http://here-it-is.tripod.com/kritterwriter/ - Ron is fairly new on the writing scene. His humor pieces and children's stories will have you laughing out loud. His talents do not stop with writing, however; Ron also creates beautiful beaded jewelry, is a Toastmaster and a computer genius. He never fails to put aside his own work to help someone in need.
The rules for the above recipients are as follow:
Rules for next recipients of the Brillante Weblog Premio are as follows:

1. The award may be displayed on a winner's blog.

2. Add a link to the person you received the award from.

3. Nominate up to seven other blogs.

4. Add their links to your blog.

5. Add a message to each person that you have passed the award on in the comments section of their blog.
There you have it, folks, my nominees for this wondrous peer-driven award. Please stop by the above blogs and drop everyone a note of congratulations!!!
Posted by joyceanthony at 2:55 AM EDT