In the Arms of the Enemy (a Review)
Topic: Book Review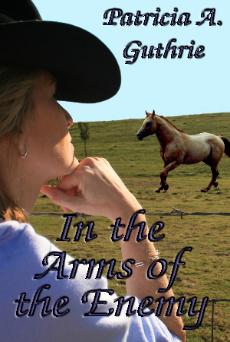 ISBN 978-0-9792030-84
Purchase Link:
http://www.amazon.com/Arms-Enemy-Patricia-Guthrie/dp/0979203082/ref=pd_bbs_sr_1?ie=UTF8&s=books&qid=1206591734&sr=1-1
Genre: Romantic Suspense
In the Arms of the Enemy may be Patricia Guthrie's first published novel, but reading it will reveal this is not her first attempt at writing. The story flows as though written by a seasoned author with numerous publishing credits behind her.
I was captivated from the start with this novel, even though it is not what I consider my "normal" reading material. Patricia Guthrie's characters capture your emotions quickly and refuse to let go until you have turned the last page. The author's love of horses shines through brightly.
Suspense fans will not be disappointed with In the Arms of the Enemy as it kept me guessing until near the very end. The romantic elements do not overshadow the storyline, yet they are strong enough to hold the interest of seasoned romance readers.
I look forward to more works by this up-and-coming author. She is definitely one to keep your eye on!
Posted by joyceanthony at 12:32 AM EDT