Visiting With Vivian Zabel
Topic: Blog Tours
Today and Tuesday, I will be introducing you to a wonderful author and sharing information on two of her most recent books. I hope you find her as interestin as I do :-)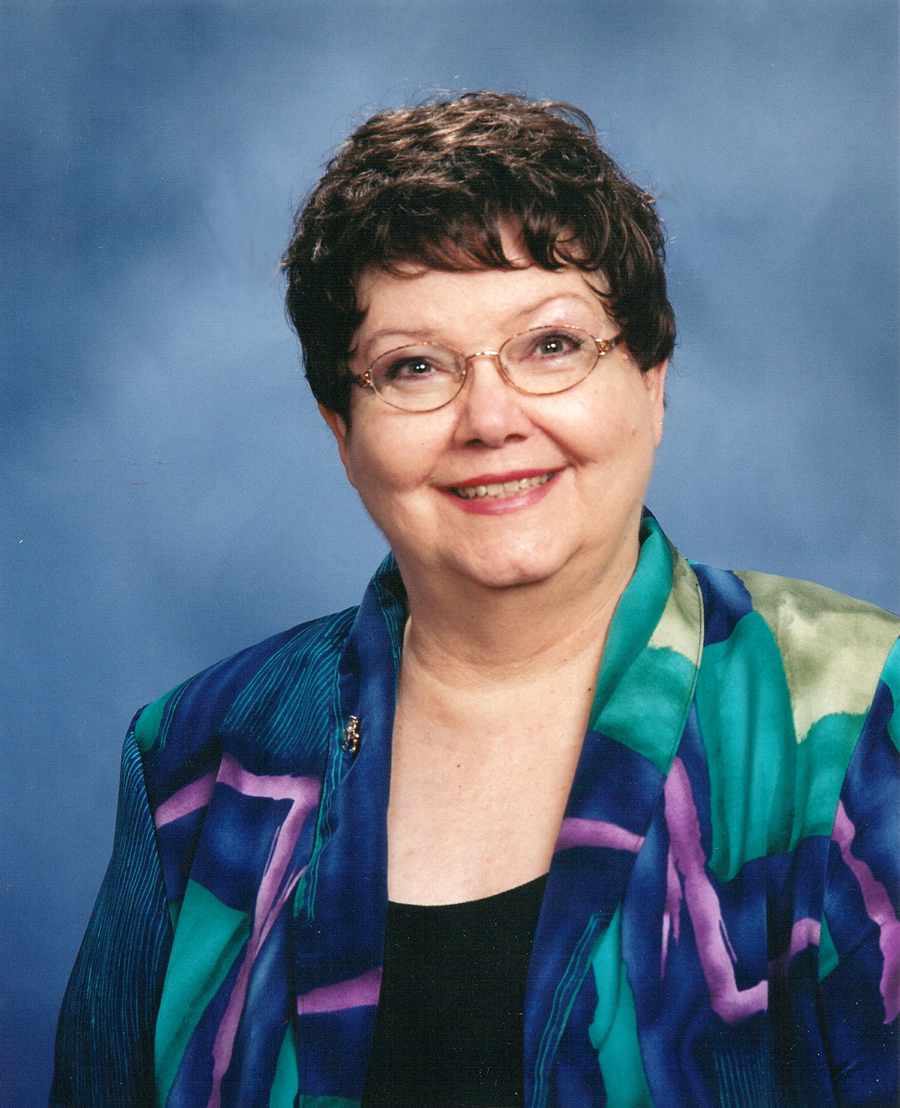 Vivian Gilbert was born to Raymond and Dolly Gilbert, July 28, 1943, on Randolph Air Force Base, Texas. The base for years was outside the city of San Antonio, but now the city surrounds the base.
With a military father who was transferred around the world, Vivian often changed schools, in fact when she graduated from high school in Limestone, Maine, she had changed schools twenty-two times.
After graduating from high school in 1961, Vivian returned to Oklahoma where she enrolled in Bethany Nazarene College (now Southern Nazarene University, in Bethany, Oklahoma). During the one semester she could afford to attend, Robert Zabel visited his sister, and Vivian and Robert met. They married February 18, 1962 and are still together.
During the next few years, Robert and Vivian had four children, three of whom lived. A story that shows the love and closeness between the couple is found in the short story "Romance Midst Tragedy," published in Hidden Lies and Other Stories (http://tinyurl.com/8xrz2p ).
As she reared her children and was a stay-at-home-mother, with spells of working in the business world, Vivian wrote short stories, poetry, and articles, which were published. Once her children were in school, Vivian returned to college and, in two and a half years, earned her BA with two majors (English and speech).
Vivian attended workshops, clinics, conferences, and classes about writing during her twenty-seven years of teaching. The further education helped her better teach her students and helped her hone her own writing skills. Finally in 2001 she was able to write full time and write longer works, after she retired from teaching.
At present, Vivian has six books to her credit, two co-authored. Her latest books are Prairie Dog Cowboy (written under the name V. Gilbert Zabel) and Midnight Hours (written under the name Vivian Gilbert Zabel).
Her interests besides writing include her family (husband, children, grandchildren, and great-grandchildren), reading, helping other people publish their books (through 4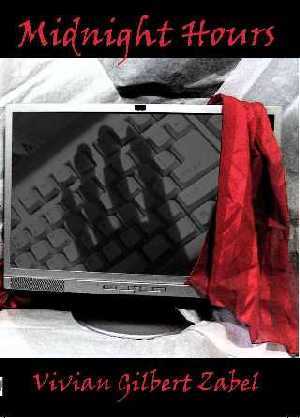 RV Publishing), and traveling (which she can't do much any more).
Description of Midnight Hours by Vivian Gilbert Zabel
Publisher: 4RV Publishing LLC
Genre: Mystery/suspense/thriller
ISBN-13: 978-0-9797513-3-2
ISBN-10: 0-9797513-3-0
Pages: 228
Starting Price: $27.99
2nd place in the OWFI unpublished manuscript competition, May 2008
Martin Rogers, a homicide lieutenant, positions his power chair at the end of the parallel bars in the therapy room. Over the past months, those bars have become an enemy that cannot be conquered, but which creates agony and despair. He glares at his enemy as they silently wait to conquer him again. An orderly in white stands beside the left side of the bars. Martin fights to overcome the damage caused by a bullet in his back.
After Martin returns from another "wasted" therapy session, the whish of the power chair's wheels on the carpet and the low hum of the computer create the only sounds in the room as he positions himself at the desk. He closes his eyes before laying his fingers on the keys to type in the code which would connect him to the refuge he so needed. The Internet and the game room give him an escape from constant pain. The woman he met and visits nightly adds to the ability to flee.
Midnight always appears around midnight each night. She tantalizes him, giving him little information about herself; although, she finally tells him her name, Norma Fields. After Martin threatens to cut off the months-long cyber relationship, she offers to send him a picture of herself. She sends an email attachment: a picture of a beautiful woman.
Martin's interest changes to one that's professional. An identical copy had been found, folded in the pocket of a paraplegic who had gone over the rail of a hotel room balcony. As soon as he sees the picture, he calls his friends and fellow detectives, Kyle Stone and Frank Thomas.
The three men meet at Martin's for breakfast and discuss the photo. Kyle mentions that the woman looks familiar. The men decide to find what information they can about the case and about Midnight, Norma Fields.
After Kyle and Frank return to Martin's house after their shift, the doorbell rings. Kyle answers the door and invites a young woman to join them. Martin gasps as Midnight walks into the room. Kyle introduces Assistant District Attorney Lisa Harris, telling the others, "I told you the picture reminded me of someone."
Lisa studies the photo and agrees the head and face are hers but not the rest of the body. She joins the investigation.
In the days that follow, the "Midnight team" discover that several men with large accidental death insurance policies, all with Norma Fields as the beneficiary, have "accidentally" died. The search for Midnight intensifies.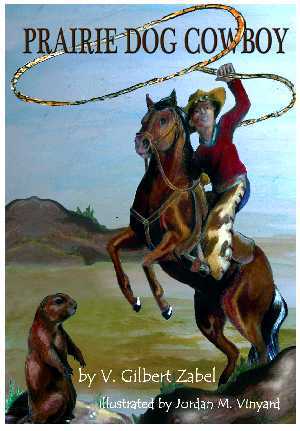 Description of Prairie Dog Cowboy by V. Gilbert Zabel
Genre: middle grade/ young adult / historical fiction
Publisher: 4RV Publishing
Hardback, 180 pages
ISBN-13: 978-0-9797513-5-6
ISBN-10: 0-9797513-5-7
Time passes so quickly and history is getting rewritten all the time. So much of our heritage is lost with those changes. It is refreshing to see a slice of reality portraying the daily life of 1899 Oklahoma in V. Gilbert Zabel's latest literary work, "Prairie Dog Cowboy".
Buddy Roberts is but a small boy at the start of the story. It isn't clear right away why his mother is set against the child. Although he has an older brother, he's tending to the cattle at the age of five, all alone with only his dog to keep him company. Buddy is a mindful child, doing what needs to be done, even at such a young age, hoping some day to grow up to be a cowboy. Instead of him and Patch doing the work on foot, he dreams of herding cattle on horseback someday.
Neighbor rancher Caleb Hyman is impressed with Buddy. He wonders, too, why the child works hard while his older brother, Jake, is doted on and spoiled. But, Caleb can see the man that Buddy will become, encourages him, and teaches him to rope. Once Buddy can rope a prairie dog, Caleb promises he'll give the boy a job on his ranch. Not an easy thing to do, but Buddy works hard to reach his appointed goal.
Through the years, Buddy becomes a part of Caleb's family, a friend of Caleb's twin sons, and the unknowing object of affection for their younger sister, Katie. Life begins to take a turn for the better as he approaches manhood. An ironic twist at the end brings the cycle of life in full circle.
Links to order books:
4RV Bookstore
http://4rvpublishingllc.com/Store-Books.html
Amazon.com
Prairie Dog Cowboy http://tinyurl.com/5s4uqw Midnight Hours http://tinyurl.com/5wwgzm
Plus local book stores and Barnes & Noble.com
Visiting Vivian Zabel
Website: http://viviangilbertzabel.com
Blogs: http://VivianZabel.blogspot.com Brain Cells & Bubble Wrap
http://vzabel.multiply.com
Vivian's Site
http://viviansmystery.blogspot.com Vivian's Mysteries
Posted by joyceanthony at 12:50 AM EST
Updated: Sunday, 1 February 2009 12:52 AM EST