Visiting With Colin Davis
Topic: Blog Tours
For the next few days, we will be visiting with author Colin Davis and exploring his book of short stories, Tall Tales on the Iron Horse. Please stop by and read an excerpt, enjoy my interview and drop Mr. Davis a comment. His website is http://www.colinpdavies.com/
Colin P. Davies is a Building Surveyor from Liverpool, England, and has been writing fiction since the mid '80s. Most recently his stories have appeared in Bewildering Stories, Spectrum SF, 3SF, Paradox, Andromeda Spaceways Inflight Magazine and Asimov's.
His stories have met with a good response, making the Locus Recommended Reading List and the British Science Fiction Association Award nominations, as well as gaining two Honorable Mentions in The Year's Best SF. His story "The Defenders" was in The Year's Best SF #22, edited by Gardner Dozois.
Colin has now completed his first novel, The Bookmole, a comic fantasy for Young Adults based upon his short story "Clifford and the Bookmole," and is currently working on his second novel, Pestworld.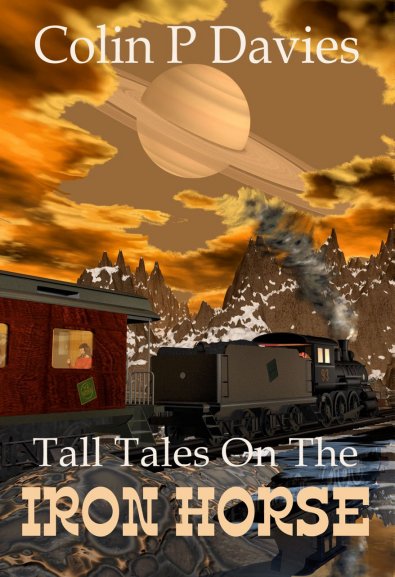 Tall Tales on the Iron Horse... Take a ride on the rails of fantasy as you journey to Titan inside the bowels of the Iron Horse. Witness a terrifying and deadly new game and meet a monster who will love you to death. Spend a little time with alien tourists, visit a real cardboard character, and dine in a restaurant where the food is expensive, but life is cheap.
Inventive and original, heartfelt and just plain funny, you will find nineteen fresh and surprising stories (including three new, never-before published) awaiting you in the first collection of short fiction from Colin P. Davies.
http://www.amazon.com/Tall-Tales-Horse-Colin-Davies/dp/0978744349/ref=pd_bbs_sr_1?ie=UTF8&s=books&qid=1206819615&sr=8-1
Posted by joyceanthony at 4:12 AM EDT