The Sinner's Guide to Confession -A review
Topic: Book Review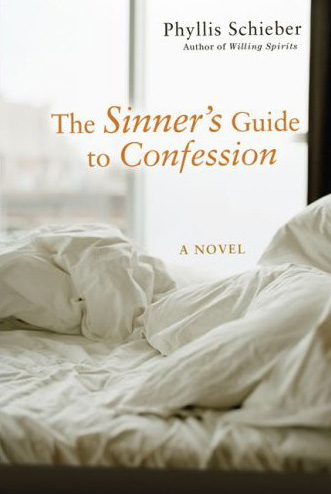 We all hold secrets. Sometimes they sit inside us and cause no harm, but often they eat away at us, causing fear and pain. We long to confess, but doing so seems completely out of the question--even to our best friends.
Phyllis Schieber examines these types of secrets in her novel The Sinner's Guide to Confession. Three friends who believe they know everything about the other, yet years go by and each woman holds within her a secret she finds impossible to share-or to let go of.
What happens when you hold a secret that refuses to let you go? Phyllis Schieber weaves a story that will make you stop and think of your own secrets and the consequences that might arise from keeping them hidden inside. Her grasp of human emotion and interaction is excellent. Each of these women handle things differently, but secrets tend to be the same no matter who holds them.
I would like to have seen more action in this book, but Phyllis Schieber tells a good story that will bring hours of leisurely pleasure to readers. You will find yourself looking deep inside and wondering about the secrets you hold. The ending will both surprise you and yet make you feel like you should have seen it coming.
On the Rainbow Scale of Excellence, The Sinner's Guide to Confession earns five colors.
***
Win A Free Book from Phyllis Schieber
– Its very easy to be entered in a drawing for a FREE book by Phyllis Schieber. Post comments on any blogs during the virtual tour and you will have a chance to win a book from Phyllis. One random person will win – but we are also asking visitors to share a secret and one secret will also win a free book. As a bonus the blog owner that hosted the winning comments will also win a book. Share some interesting stories and questions with Phyllis Schieber during her tour – and have a chance to win a book.
Visit Phyllis Schieber www.thesinnersguidetoconfession.com or www.phyllisschieber.blogspot.com
Posted by joyceanthony at 3:28 AM EST
Updated: Thursday, 29 January 2009 3:41 AM EST