Probable Cause by Steven Bradley--An Excerpt
Topic: First Chapter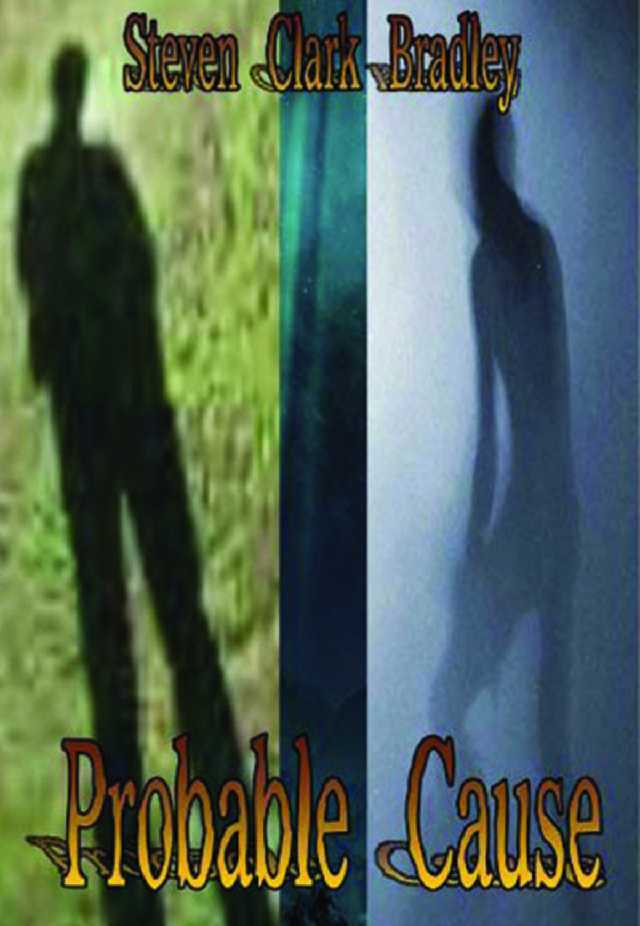 Introduction
"Madam! I have no choice! Every other option sucks! She was my whole life.Will she come back to me?"
"She shall certainly never return to you if you kill yourself and why you come to me today, sir, from so far away, just to have me tell you to cut your wrists or to drown yourself in the tub or to jump off one of the bluffs here? I never knew I was so popular. From where you live?"
"Madam, Logansport is renowned for the likes of you. I had a friend who came to you once."
"Ah! Where is your friend now my?"
"He is dead!"
"He did not take my advice either, I see?"
"No, he did take it, quite literally!"
"Well, every case is different ya see, but yours is definitely one worth fighting for! I see death in your cards, but not your own, my friend. This life is all about what makes ya happy, sir. Is it suicide that will give you peace and make you most happy? Then do that!"
"Well, actually..."
"Or...is it getting her back that you crave and not just that, getting rid of the disease and its carrier that gave it to her?"
"You mean murder, don't you?"
"That is what some would call it. I call it justice, a new set of values and you of all people believe in justice, don't you? I serve my master because He never just sat by and let that so-called God just take everything away from Him. He fought back and does to this day! He is no coward!"
"Are you calling me a coward, Madam Lizza?"
"There is no need to call you a coward! You are doing that yourself! Is she worth it? Was she not a victim of all of this? Do you not want her back or perhaps you wish to kill her too, because that is what you will be doing if you die! What are you prepared to do to get her back? What are you prepared to do; let the thief win? I see right here in the cards that you are no coward. You can become death and make it your friend and the friend of the innocent and the enemy of the evil. Have you no values sir? So I ask you again, what are you prepared to do?"
"I cannot worship Satan! I have always been told that..."
"Is he evil, correct sir? He is the Prince of Darkness, but darkness is not always evil. Darkness is two-sided and both are friends and both are enemies. It depends on the situation. Sometimes it is your friend and sometimes it is your adversary. Let Queen Lizza assure you that in your case, darkness is your very good companion. It could certainly assist you in this endeavor sir? I know you will come back to visit me, but not concerning this situation. So now, you go from here and consider what I have said. I am not asking you to serve Satan, sir. I am imploring you to do justice and let the light of darkness guide you even in the light. But before you go, close your eyes and tell me what you see."
The Medium's client closed his eyes softly then his eyes tightened as a result of what he saw.
"Tell me, my child, tell Madam Lizza what you see."
"I see, I see a grave yard, a tombstone right in front of me."
"Whose tomb stone is it my friend? Tell me!"
"It is his, he is dead and..."
"And it makes you feel good? Makes you happy? Is it gratifying? Is it not peaceful? Is it not right? Sir!"
The seer's customer was startled and opened his eyes.
"Tell me, sir, did you come here to get some pastoral advice? If so, you came to the wrong place! Now, go out of here and if killing yourself and giving her to him is your greatest peace, by all means, do it sir! If you want her back and the evil one gone, then be a man and wipe out the plague that will leave her life after you are gone and destroy yet another family."
"Do you see that in my cards?"
"It is all here including how you felt when you found them out. Make this a new purpose for your life, to help those in such a plight as this."
Queen Lizza lifted her left hand and blew a powder from her palm unto the heart-wounded man's face. He was dazed by it.
"You should do the will of the master because it is the only one that works but go now and I ask you one more time, what are you prepared to do? You are sworn to uphold justice, are you not? So, go out and do so! I offer you a completely new set of core values!"
Posted by joyceanthony at 2:24 AM EDT