Winton Churchill and E-mail Marketing
Topic: Blog Tours
In today's high-tech world, anyone with a product or service to sell needs to spend time doing so on the Internet. Potential customers are as close as an email away, even if they live half way around the world. Our guest for the next few days, Winton Chruchill, has written a book to help succeed in email market, Email Marketing For Complex Sales Cycles. So, who is this Winton Churchill and why should you listen to him?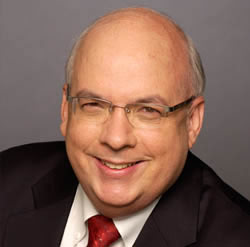 Winton Churchill has more that 25+ years experience developing, planning, organizing, and executing sales and marketing programs targeted in markets with complex sales cycles.
In addition, Winton has written and lectured on a broad range of information technology and Internet sales and marketing topics. His opinions are frequently quoted in a variety of publications including The Wall Street Journal, Marketing Sherpa, Inc. Magazine, SoftwareCEO, Sales & Marketing Management and a number of industry related business, Internet and software related publications.
He is the author of Email Marketing for Complex Sales Cycles (Morgan James Publishing)


He has been a key player in a number of successful growth stage software companies.

He was Vice President of Sales and Marketing for Contact International Corporation, Inc., the developers of ACT! software, the world's leading sales contact management software.

Prior to Contact International, he was Vice President of Marketing and OEM Sales for Spinnaker Corporation, the world's 10th largest supplier of PC software during his tenure.

In addition to Contact International he has been involved in a variety of senior sales, marketing and management roles for Apple Computer, Oracle Corporation, Sun Microsystems, Legato Systems, and Netfish Technologies (now IONA).

Winton is Past President of the South Bay Association of Chambers of Commerce.

The SBACC serves 18 Chambers and more than 53,000 businesses in coastal Southern California.
For his efforts there, he received a Congressional Commendation at the national level and high praise and formal recognition from the California State Legislature and the Mayor of Los Angeles for his work with the Aerospace/Defense and Intelligence Community.
Pretty impressive credentials! Tomorrow, we will take a look at Winton Churchill's book, Email Marketing For Complex Sales Cycles. In the meantime, if you'd like to take a look at this informative book, please visit:
Barnes and Noble -

Paperback Edition
http://search.barnesandnoble.com/EMail-Marketing-for-Complex-Sales-Cycles/Winton-Churchill/e/9781600374210/?itm=1

Hardcover Edition
http://search.barnesandnoble.com/EMail-Marketing-for-Complex-Sales-Cycles/Winton-Churchill/e/9781600374227/?itm=2

Posted by joyceanthony at 2:51 AM EDT
Updated: Tuesday, 7 October 2008 3:01 AM EDT