Visiting With Vivian Zabel
Topic: Blog Tours
Over the next few days, I am honored to say we will be visiting with Vivian Zabel, author of the book, Midnight Hours. Doesn't this sound excellent: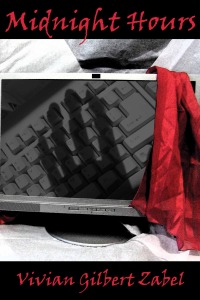 While struggling to recover from a debilitating gunshot wound, homicide lieutenant Martin Rogers discovers an online "interest" may be a serial killer, responsible for the death of several disabled men.

Martin's interest changes from that of a man for a woman to the interest of a homicide detective for a suspect when Midnight attaches a photo of herself to an email – identical to that of one folded in the pocket of a dead paraplegic. Confusion reigns when an Assistant District Attorney is discovered to be the unknowing model for the face in the photo.

Lt. Rogers and friends set up a sting to capture Midnight, but she disappears like wisps of fog. Every lead results in dead ends and more confusion. Midnight brings death on the internet. Preying on helpless men, she offers love but gives them a grave, but who and what is Midnight?

Martin must find this killer before she can add him to her list of victims.
Let's meet the author: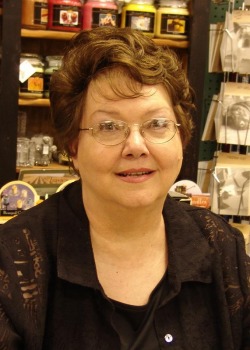 Vivian Zabel (aka Vivian Gilbert Zabel and V. Gilbert Zabel) started writing when a child. She told friends that someday she would write a novel, but their laughter didn't deter her ambition.

While teaching for 27 years, she couldn't carve enough time from her days to write a book, but she wrote poetry, short stories, and articles, which were published. After leaving teaching and entering the writing field full time, she finished two young adult and three adult novels.

A lover of mysteries since she discovered Nancy Drew, Vivian always wanted to write one. Finally, she conquered her tendency to hurry to the end, jumping over needed leads and red-herrings, and created her first suspense/thriller novel, Midnight Hours.

Vivian lives in Edmond, Oklahoma with her husband of over 46 years. Her interests, besides writing, include her grandchildren, great-grandchildren, and reading.

To find more of Vivian Gilbert Zabel's published works, visit the Vivian Gilbert Zabel ~ Author website.

Cover Design for Midnight Hours was a collaboration between Vivian Zabel and Aidana WillowRaven. WillowRaven Illustration & Design
***
Order your copy of Midnight Hours now: $27.99 plus shipping. (Note: retail price $31.99 plus shipping http://midnight-hours.weebly.com/reserve-midnight.html
***
Contest:
Prize: $25 gift certificate from Amazon.com

Rules:
1. Each person who comments on a blog stop receives one entry. For example, if a person leaves a comment on four blog stops, he has four entries.

2. Each person who purchases a copy of Midnight Hours from the 4RV Store (http://4rvpublishingllc.com/Store.html) or directly from the author receives fifteen (15) entries per purchase. Since we cannot receive notification from other places in time, we need people to use the publisher's store.

A person may have entries from a purchase and from leaving comments.

An email address will be needed to notify the winner and to send the gift certificate.

November 5, a random drawing will be held using a program online to choose a winner. I will notify the winner by email
Posted by joyceanthony at 12:42 AM EDT